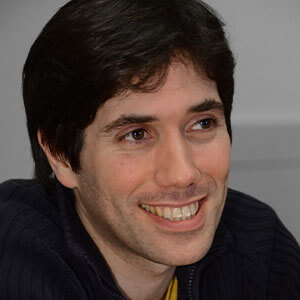 LORENZO DEL CASTILLO Juan Angel
Juan Angel Lorenzo is an associate professor at CY Cergy Paris Université and associated researcher at the ETIS Laboratory. After obtaining a B.Sc and a M.Sc. degrees in telecommunications engineering, and a Ph.D. at the University of Santiago de Compostela in parallel systems, he worked at Hewlett-Packard Laboratories (Bristol, UK) as a researcher and cloud engineer. He later joined INRIA Bordeaux to carry out research in the field of resource allocation problems in cloud platforms. He has been a visiting researcher at the Edinburgh Parallel Computing Centre and the Department of Distributed and Dependable Systems at Charles University in Prague. His research interests lie in the development of strategies to improve resource locality in HPC, management of cloud infrastructures and profiling of large-scale architectures.
Resource allocation in HPC and Cloud Computing.
Profiling of large-scale infrastructures.
Performance improvement in NUMA systems.