Our group pushes forward embodiment and bio-inspiration toward cognitive and social robots, autonomous and embodied AI. We investigate biological models for human-level cognition and interact with developmental psychologists and neuroscientists.
Cognitive and Bio-inspired AI&Robotics
Our research is organized around five themes: BRAIN modeling, AUTONOMOUS control, COGnitive robotics, HEALTH robot caregiver and modeling, BODY bio-inspiration for robotics & AI.
Our group currently comprises 12 permanent members and 8 PhD students.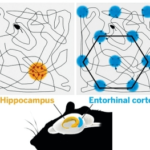 Neural architectures and brain models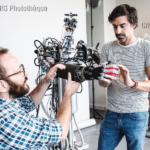 Developmental, cognitive, affective / social robotics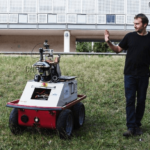 Autonomous control for robots, drones and vehicles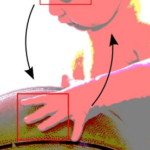 HMI and models of physical and mental health conditions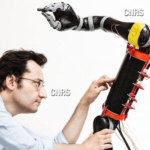 Embodied, soft and bio-inspired robotics
Open Jobs /PhD / Internships at NEUROCYBER team
News and upcoming events of our team
Information, Communication and Imaging
Multimedia Indexing & Data Integration