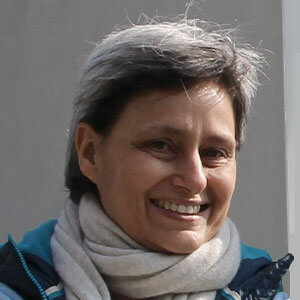 PU, CY Cergy Paris Université
CYU St-Martin / MIR Neuville H217
1982 Civil Engineer degree from the Civil Engineering School of Paris (ESTP), Architecture Option.
1989 PhD degree of Université du Maine, "Perceptive validation of an objective model for characterization of room acoustic quality" ("Validation perceptive d'un modèle objectif de caractérisation de la qualité acoustique des salles") under the supervision of Professor Michel Bruneau.
1991-2014 Assistant Professor (Maître de Conférences) at the Civil Engineering Department of the Technical Institute of Cergy-Pontoise, research in LMRTE.
2007 Habilitation thesis (HDR, Acoustics) Université de Cergy Pontoise, "Sound Environment Perception" ("Perception de l'environnement sonore").
2014-2016 Full professor (Professeur des universités) at the the Civil Engineering Department of the Technical Institute of Cergy-Pontoise, Assistant Director of the LMRTE laboratory, University of Cergy-Pontoise.
2016-present Full professor (Professeur des universités), research in ETIS, UMR 8051, CY Cergy Paris University, ENSEA, CNRS.

Current position:

Full professor at the the Civil Engineering Department of the Technical Institute of Cergy-Pontoise, research in ETIS, UMR 8051, CY Cergy Paris University, ENSEA, CNRS.
President of the French Acoustic Society (2022-2023).
Nominated member of the Scientific Council of INSIS CNRS (Institut des sciences de l'ingénierie et des systèmes, Centre National de la Recherche Scientifique, 2019-2023)
Nominated member of the Scientific Council of INRS (Institut National de Recherche et de Sécurité, 2020-2023)
The goal of my research is to understand how humans perceive their sound environment. My studies on the perception of soundscapes in closed sites are in the field of architectural acoustics, while studies on open-air environments are classified in the field of environmental or industrial acoustics (aircraft and railway noise). Different approaches can be used:
The psycho-physical approach:
This approach is used to characterize sounds or transport noises and to measure the impact of the various sound parameters (emergence and number of events, frequency and time analysis, etc.) on the perceived quality of environments or on the discomfort that could result. From a methodological point of view, this approach is inspired by the paradigms of experimental psychology (perceptual tests in the laboratory).
The cognitive approach:
This one is concerned with the complexity of the human being. In this approach, the object of study is not the environment itself but the human being in his individual and collective context, which perceives and interacts with the world around him. From a methodological point of view, discourse analysis makes it possible to understand the individual and collective representations on which the various perceptions of the studied environments are constructed. Applied to sound, this systemic approach makes it possible to understand how the meaning of sources (voice, natural sources or vehicles) influences the judgment that one can have of a sound environment, because it is not necessarily the loudest sound that people would retain but the one that makes sense. In this global context, I can also be interested in multi-sensory perception of the environment (for example, the influence of vision on sound perception).
ANR CENSE – Characterization of urban sound environments: a comprehensive approach combining open data, measurements and modelling.
http://cense.ifsttar.fr/
Work package leader of the urban sound perception group.
European project ANIMA – Aviation Noise Impact Management through Novel Approaches.
https://anima-project.eu/fr/
Task leader of pilot experiments (Use of virtual reality for better communication with communities around airports – Use of mobile application – Big data about noise annoyance around airports).
European project ARTEM – Aircraft noise Reduction Technologies and related Environmental iMpact.
https://www.dlr.de/at/en/desktopdefault.aspx/tabid-12783/22337_read-51396/
Involvement in the perception group working on sound signatures of future aircraft.