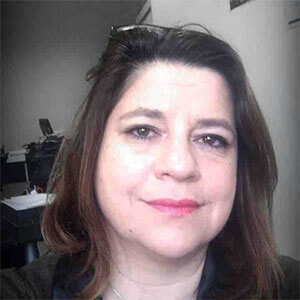 EC, CY Tech, CY Cergy Paris University
I obtained my Ph.D. in computer science from the Joseph Fourier University of Grenoble, France in 1996. I am currently an associate professor at CY Cergy Paris University. My research and teaching activities cover different fields in artificial intelligence, including machine learning, data mining, complex networks analysis and case-based reasoning. I've published many papers in international and national journals and conferences in the field of complex networks and artificial intelligence.
Complex network analysis : exploring graph for recommendation,  overlapping community detection, multilayer network analysis
Social Media analysis
Case-Based Reasoning
Explainability and complex networks
Mining massive datasets
Hybrid Visualization of Dynamic Multilayer Graphs – BLIZAAR (ANR, 2016 – 2019)
Objective : Contribute novel network visualizations that support the analysis and comprehension of multilayer network datasets and craft novel and interactive representations of multilayer networks.
Parteners : CVCE (Centre Virtuel de la Connaissance sur l'Europe), LIST (Luxembourg Institute of Science and Technology), LABRI bordeaux, QUARTZ-EISTI, Pau et Cergy.
Contribution :  Proposition of a methodology and tools for analyzing multilayer networks and enrich them with open-data sources.