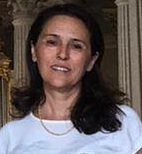 EC, CY TECH, CY Cergy Paris University
Hajer Baazaoui is a professor of computer science at the Engineering Graduate School CY-Tech of CY University Paris, member of the ETIS laboratory, MIDI team.
Her research focuses on data integration, semantic technologies and information systems, with applications mainly in the medical and environmental fields.
She received her PhD in computer science in 2005 (Business Intelligence for spatial data) and her accreditation to supervise research (HDR) in 2014 (Knowledge-based systems: ontology building and user profile management).
She is (was) supervising PhD students, engineers and research projects (11 PhD theses and more than 20 master research projects) mainly on Knowledge-based systems for improving information retrieval and recommendation/prediction, with web applications and medical data. Her main research results have been published in more than 20 journal articles, book chapters and more than 60 indexed conferences and workshops. She has led and participated in several international and national projects, as well as journal and conference program committees.
AI for knowledge extraction and management
Graph and hypergraph-based data integration and querying
Recommendation systems and predictive modeling
Dynamic prediction and optimization of pricing strategies with application to retail (industrial Project with BOOPER)
Emergence CY Initiative of Excellence (LIRIS-Lyon and Faculty of Computer Science and Information, University of Ljubljana)
CIREX Chair with the Chaptal Foundation (AI-based approch in medical context)
AUF INTENSCIF