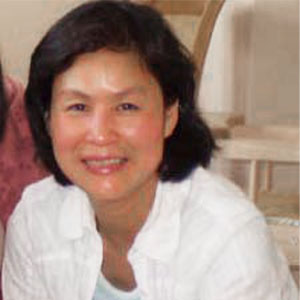 PU, CY Cergy Paris Université
IEEE SENIOR Member (member of the IEEE Signal Processing and the IEEE Nuclear Plasma Sciences societies).

2005-present: Professor at the CY Cergy Paris University (was the University of Cergy-Pontoise before January 1st 2020).
ETIS laboratory (CY Cergy Paris University / ENSEA/ CNRS UMR 8051).

1990-2004: associate professor at the University of Cergy-Pontoise.
1989-1990: consulting engineer, CISI Telematic Conseil
1988: PhD degree in Signal and Image Processing from the National Polytechnic Institute of Grenoble, France.
Inverse problems in imaging science.
Generalizations of Radon transform and their applications in imaging science.
Scattered ionizing radiation imaging.
Artificial intelligence-based approaches in tomographic imaging
Applications (biomedical imaging, astrophysics, industrial non-destructive evaluation, laser imaging, geological prospection, micro-wave imaging, environment surveillance, land security, cultural heritage object imaging).
2021-2024 DIMMath'Innov (île de France region) : Contributions of artificial intelligence, mathematical modelling and optimization in tomographic imaging
PI : Mai K. Nguyen-Verger (ETIS)
Partners : Laboratoire Analyse, Géométrie, Modélisation (AGM) CY Cergy Paris Université
Funding : PhD student Ishak Ayad
2018-2021 LabEx MME-DII (ANR-11-LBX-0023-01) : New concept of Circular Compton Scattering Tomography
PI : Mai K. Nguyen-Verger (ETIS)
Partners : Laboratoire de Physique Théorique et Modélisation  (LPTM) CY Cergy Paris Université
Funding : PhD student Cécilia Tarpau


2018-2021 DIMMath'Innov (île de France region) : Compton Scattering tomography modelling and associated inverse problems
PI : Mai K. Nguyen-Verger (ETIS)
Partners : Laboratoire de Mathématiques de Versailles (LMV) UVSQ-Paris Saclay Université
Funding : PhD student Cécilia Tarpau